15 October 2021
Today, a conference on "Modernization of Public Services to Entrepreneurs and Investors" dedicated to the 30th Anniversary of Independence of the Republic of Tajikistan and Day of Entrepreneur has been conducted in Hyatt Regency Hotel. The event was involved by a wide range of state officials, investors and entrepreneurs, domestic and foreign companies, scientists, experts and business associations.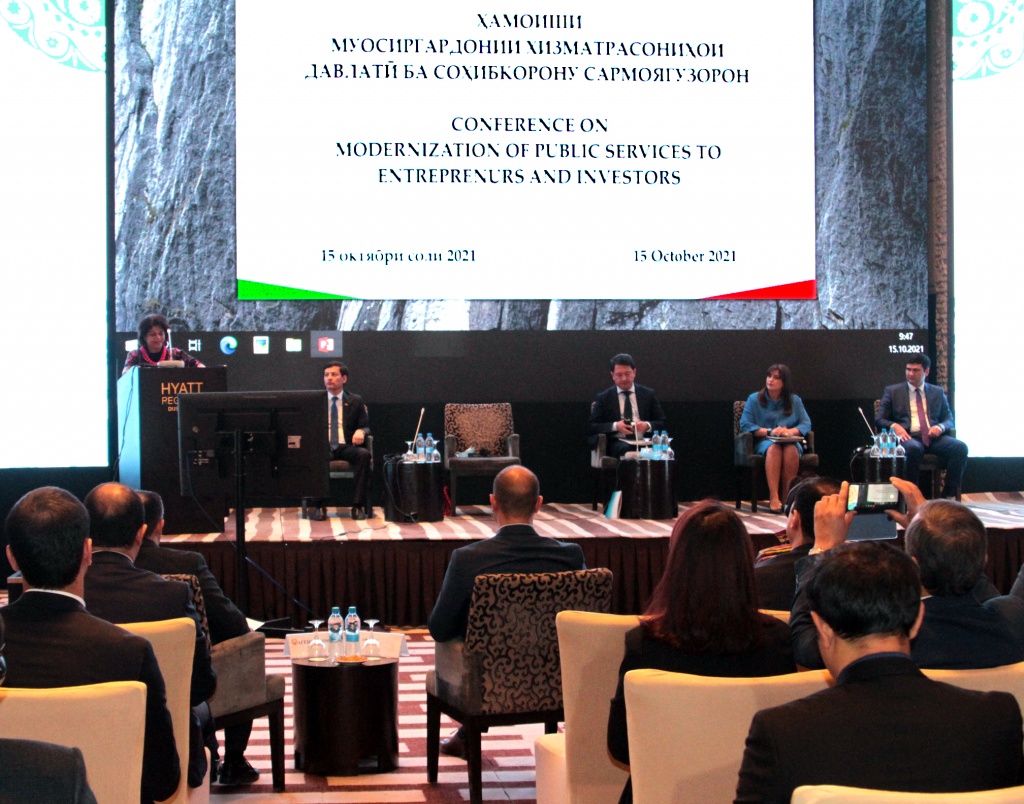 During his opening remarks, the Chairman of State Committee on Investment and State Property Management of the Republic of Tajikistan, Mr Saadi Qodirzoda stated that according to the initiatives of the Founder of Peace and National Unity - Leader of the Nation, President of Tajikistan Emomali Rahmon a number of reforms have been implemented and ensuring sustainable economic development, improvement of investment climate, entrepreneurship support, and development the living standards of the country's population has been a strategic goal of the state and the Government of the count since the beginning of Independence to date.
In order to protect and support entrepreneurship activity and attract investment, benefits and privileges have been provided to the light industry, agriculture, pharmaceuticals, poultry, livestock, tourism, and other priority sectors that are visible significant Government support for business development.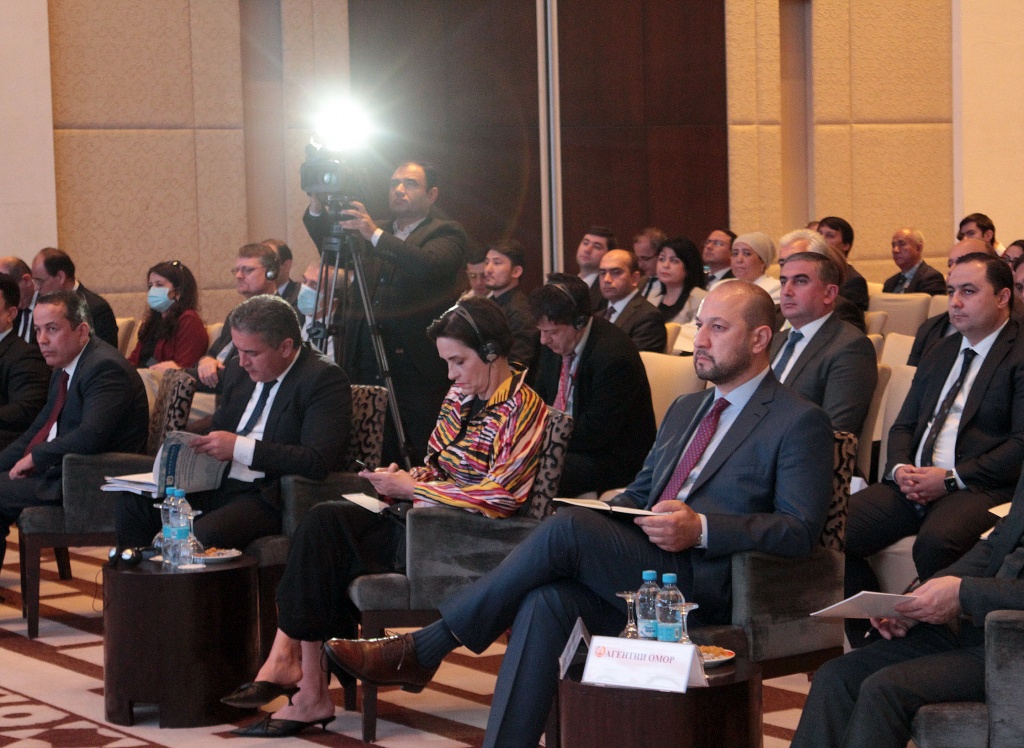 In this year's Address, the President instructed to further strengthening the attraction of direct investment, further improvement of investment climate and business development, in particular the introduction of e-services for submitting licenses, permits, and certificates for business activities and expand its activities in this process for elimination obstacles and barriers. The registration of investment activities should be carried out via the digital system, and the operation of service centers should be implemented in cities and districts of the country.
Moreover, a number of achievements in this area, such as the introduction of a Single Window for registration of export, import and transit operations, dealing with construction permits, getting electricity, starting a business, registration property, e-payments, the installation of ATMs, and terminals, and other modern mechanisms are effectively implementing.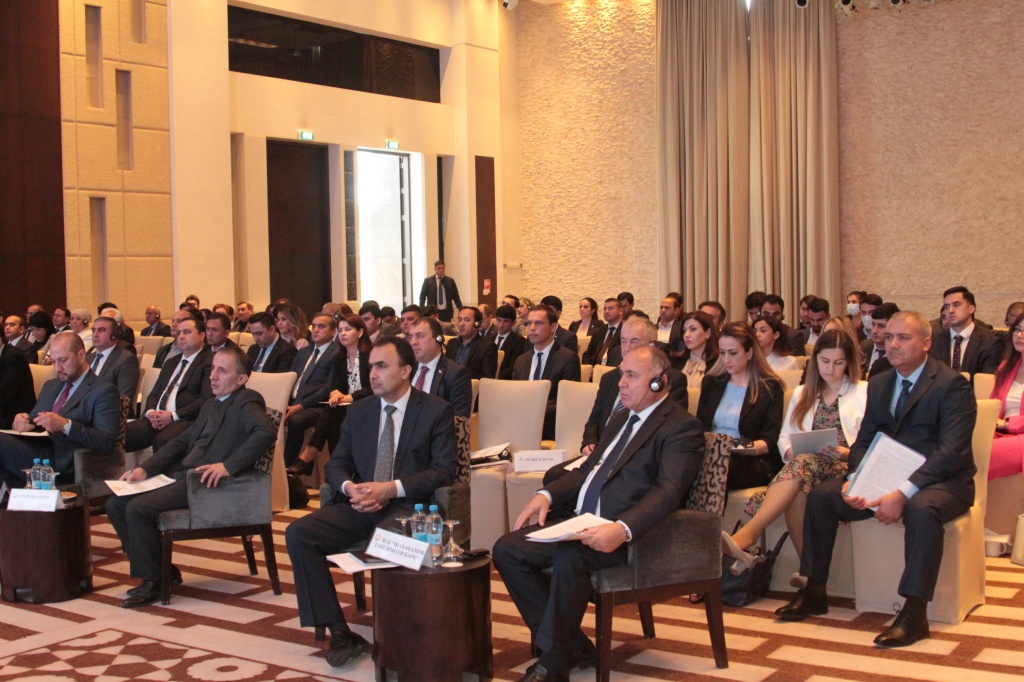 The UNDP Resident Representative in Tajikistan, Dr. Pratibha Mehta, representatives of ministries and agencies, including the ministries of foreign affairs, justice, energy, and water resources, State Committee on Investment and State Property Management, State Committee on Land Management and Geodesy, Tax Committee, National Bank of Tajikistan, Committee on Architecture and Construction, Customs Service, Statistics Agency under the President of the Republic of Tajikistan, Export Agency delivered speeches and presentations.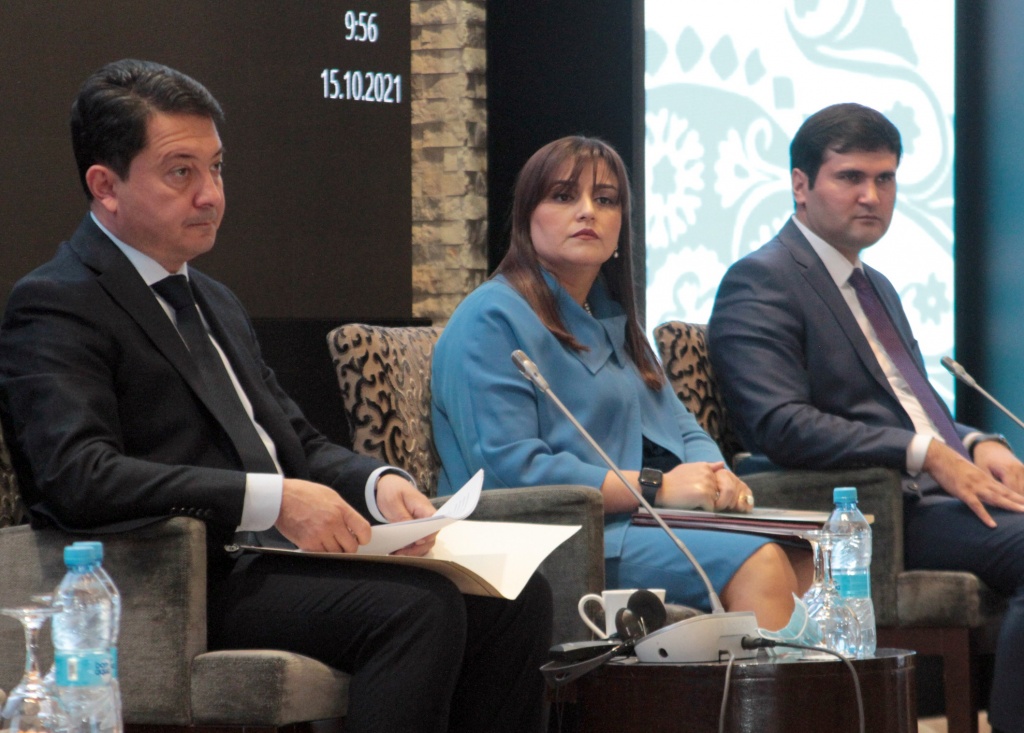 The main point of speeches was focused on the process of modernization and simplification of business and investment activities, as well as state registration of business and taxation system, registration property, e-banking services, E-Visa system, getting electricity, inspections of the business entities, the introduction of Single Window for registration of export, import and transit operations, the Registered Exporter System of the European Union, Apostillization, the Unified State Register of mortgage obligations and other e-services to the entrepreneurs and investors.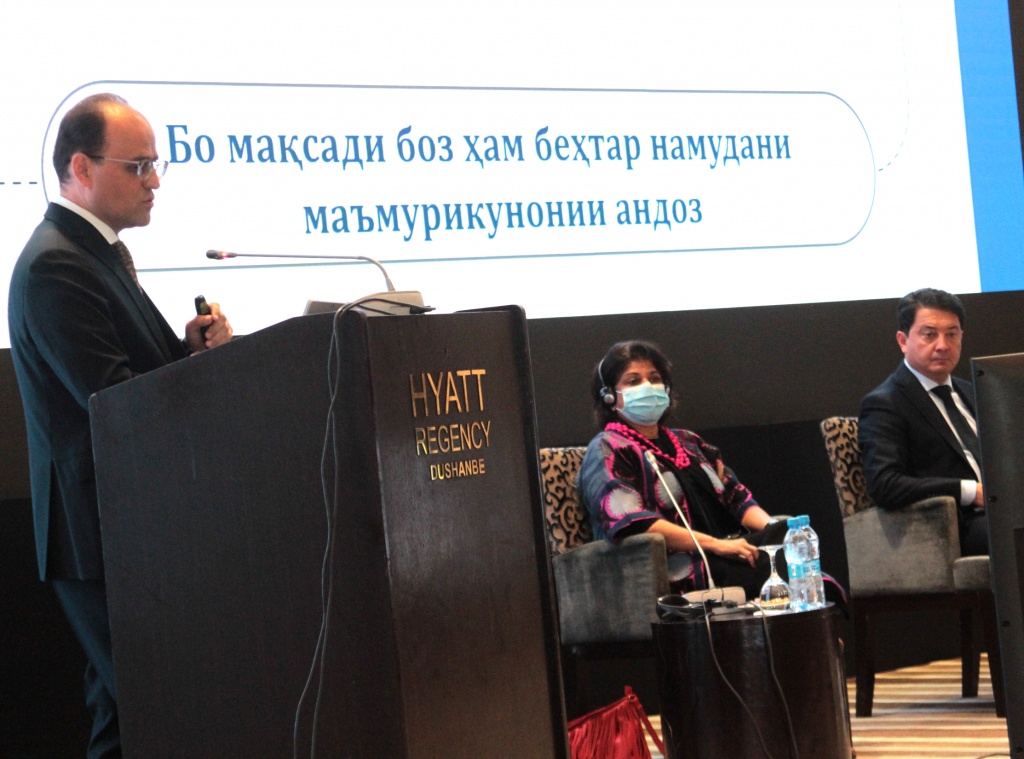 In the end, the participants expressed their views regarding the discussed topics.